Four Simple Ways to Always Look and Feel Your Absolute Best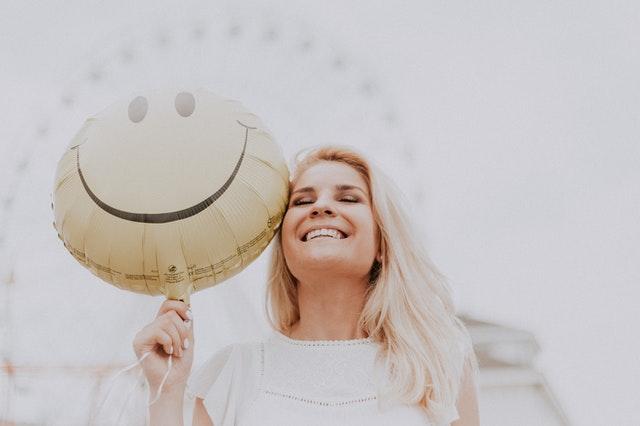 Photo by
Ava Motive
from Pexels.
While your appearance doesn't define your worth, it is still nice to make peace with the image looking back at you in the mirror. One way to feel better about the way you look is to focus on feeling better about yourself and accept yourself the way you are. By improving your relationship with yourself through these tips from Official Fitness and Health, you are enhancing your life significantly.
How to Improve Your Self-Esteem and Looks
Beauty is only skin deep and pretty meaningless at the end of the day if we don't improve the more lasting parts of our identity, such as intelligence and kindness. Still, sometimes we just want to feel and look our absolute best, and for those occasions, there are numerous tips to consider, whether you're still staying at home to self-isolate or planning to get out for a change of scenery.
Consider What You're Putting in Your Body
Eating healthily and staying away from too much sugar and alcohol can do wonders to both the way you feel and look. Still, it is not only about what you eat and drink but also about what supplements and vitamins you're using. Take time to do your research to find out more about which supplements are harmful and that you should stay away from completely. An excellent way to make sure you're eating well is to buy plenty of organic vegetables and fruits, as well as nuts and seeds. Living a healthy lifestyle and keeping away from what could turn out to be damaging is a primary way of looking and feeling your best at all times.
Smile More
Smiling goes a long way in terms of enhancing your mental health and making you look more attractive. You can look and feel your best each day by merely focusing on smiling more - your attitude and mood will naturally become better, according to numerous studies. Practice smiling in the mirror and see how your face and eyes light up, and you immediately feel happier on the inside. Also, a good thing about smiling is that it makes you more attractive without spending lots of money to improve your looks.
If you have misaligned teeth, you may have lost the confidence to smile. Typically, having crooked teeth straightened is thought of as a cosmetic treatment; however, crooked teeth are also more difficult to clean which can cause health problems such as gum disease, heart issues, and headaches. It's possible to treat mild and moderate misalignment with an at-home aligner from byte or SmileDirectClub. According to Smile Prep, a byte aligner is ideal if you're looking for excellent customer support, but if you'd prefer to work with a more established brand name, then SmileDirectClub could be your best option. Whichever aligner you choose, you can improve your smile to boost your self-confidence and avoid oral health issues down the road.
Revamp Your Wardrobe
Your clothes and style say plenty of things about you and represent who you are as a person. What you wear makes you feel less or more confident and impacts your self-esteem, so it is in your best interest to choose apparel that makes you feel comfortable yet stylish. A great way to feel and look your best is by looking into purchasing new clothes. Throw away or donate clothes in your wardrobe that aren't trendy anymore, and look for various clothing pieces, such as a new dress, a stylish coat, a colorful blouse, or a gorgeous negligee to buy. It is time to change your closet and replace old and outdated clothes with more chic options that will instantly make you feel and look your best. This is a fun project that will deliver the fantastic results you've been expecting.
Pamper Yourself
Don't be shy to spend time indulging yourself from time to time. This can include booking a spa treatment or sleeping in on the weekends. Other excellent ideas may be practicing yoga, meditating, reading a book, and resting. You can look and feel your absolute best when you focus on self-care and put your needs at the top of your list of tasks. Do not feel guilty for taking some time for you, but rather allow yourself to enjoy these activities to the fullest.
Feeling and Looking Your Best is a Choice
Feeling and looking your absolute best is essentially a choice, and it's up to you to make it happen every day. Use these tips to get you started on the right track so you can improve your life. You'll soon notice that doing so not only boosts your view about yourself but that others begin to observe your improvement as well. Keep in mind that your life and how you react to situations is in our hands, so take accountability and ownership for how you want to see your days unfold.